JANIS JAQUITH'S BIO
I'm not too keen on the idea of putting a biography here. It's more fun to express the same stuff through essays. Here's the Cliffs Notes version: Born in Rutland, Vermont, raised in Wilmington, Massachusetts and I've been sliding down the Eastern seaboard since marrying in 1976.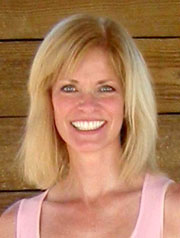 Philadelphia; Baltimore; Columbia, Maryland; and now the foothills of the Appalachian Mountains of Virginia. Did the junior-year-abroad thing in Paris in 1973-74. Spent a year in London with my husband, Harry, and our three-year-old twin boys in 1981-82.
I'm working on a novel, the story of identical twins from Monkey Hollow, Virginia, one of whom leaps to her death from the World Trade Center on September 11, 2001. Working title is A Wicked Blue Sky.
On May 6th, 2005, I interviewed Sissy Spacek onstage at the Paramount Theater in Charlottesville. This event was a fund-raiser to benefit the Community Chalkboard and Podium: A Monument to The First Amendment, sponsored by the Thomas Jefferson Center for the Protection of Free Expression. You can watch a video of the interview here.
My newspaper column appeared in The Daily Progress in Charlottesville, Virginia for six years. In 2004, my column found a new home at the Charlottesville newsweekly, "The Hook," where I continue to publish.
The Virginia Press Association recently gave me a 1st place award, for editorial writing, for columns I published at "The Hook" during 2007.
Beginning in October of 2000, several of my commentaries aired on Public Radio International's "Marketplace." More recently, I've been heard on NPR's midday news show, "Day to Day." I've been broadcasting essays on NPR-affiliate WVTF in Roanoke, Virginia pretty regularly since 1997.
And that's where these essays come from. I have an ego the size of Texas and hate to see the essays end with a single broadcast on the radio. So have launched these things out into the ether in the hope that you would find them. And here you are! I hope you like them.
If you'd like to read more of my essays (including most of the ones you'll find on this site), sixty-six of them are available in book form: Birdseed Cookies: A Fractured Memoir.
I'm a big fan of James Thurber's My Life and Hard Times - love the stories, love the illustrations - and that's the effect I was aiming for in my own book. Of course, Thurber was both an illustrator AND a storyteller. Bein' as how my own drawings are of stick-figure quality, I hired Charlottesville artist Cara Llewellyn, who has come up with eighteen whimsical illustrations, plus a drawing for the cover. Cara is a student at the Rhode Island School of Design.
For those Americans who are wondering what the deal is with essays on the radio, I urge you to check out your local National Public Radio station. There's this weird phenomenon among people I know: There are those who listen to NPR and love it, and those who don't even know it exists.
Well, if you are one of the latter, let me tell you that there's this whole parallel universe of entertainment and information that you are missing out on. It ain't all classical music, you know.
You'll get you-are-there type news broadcasts that make the nightly TV network news look like the Classics Illustrated version of current events: cartoon-like and ludicrously abbreviated.
Try it during your daily commute. In the morning, the program is "Morning Edition." That's where you'll hear essays and commentaries sprinkled in with news reporting that doesn't insult your intelligence. Same deal on the drive home. Then it's "All Things Considered." Again, news and commentary, stories to make you mad and stories to make you laugh. Plus, the weekend is loaded with unusual programming: comedy car repair, radio puzzles, an old-fashioned variety show, and, of course, news and commentary.
What have you got to lose? Open the phone book, and look at the beginning of the "W" section (or "K"). All the stations are listed there, and NPR stations should be listed as such, and usually the frequency is listed there, too.
Happy listening.